On November 19, 2013 Dr. Deniz Güngör received her PhD on the outcomes of the IPA / Erasmus MC Pompe Survey at the Erasmus University Rotterdam. In her thesis with the title 'Survival, Quality of Life and Effects of Enzyme Replacement Therapy in Adults with Pompe Disease', Dr. Deniz Güngör describes the outcomes of the IPA / Erasmus MC Pompe Survey.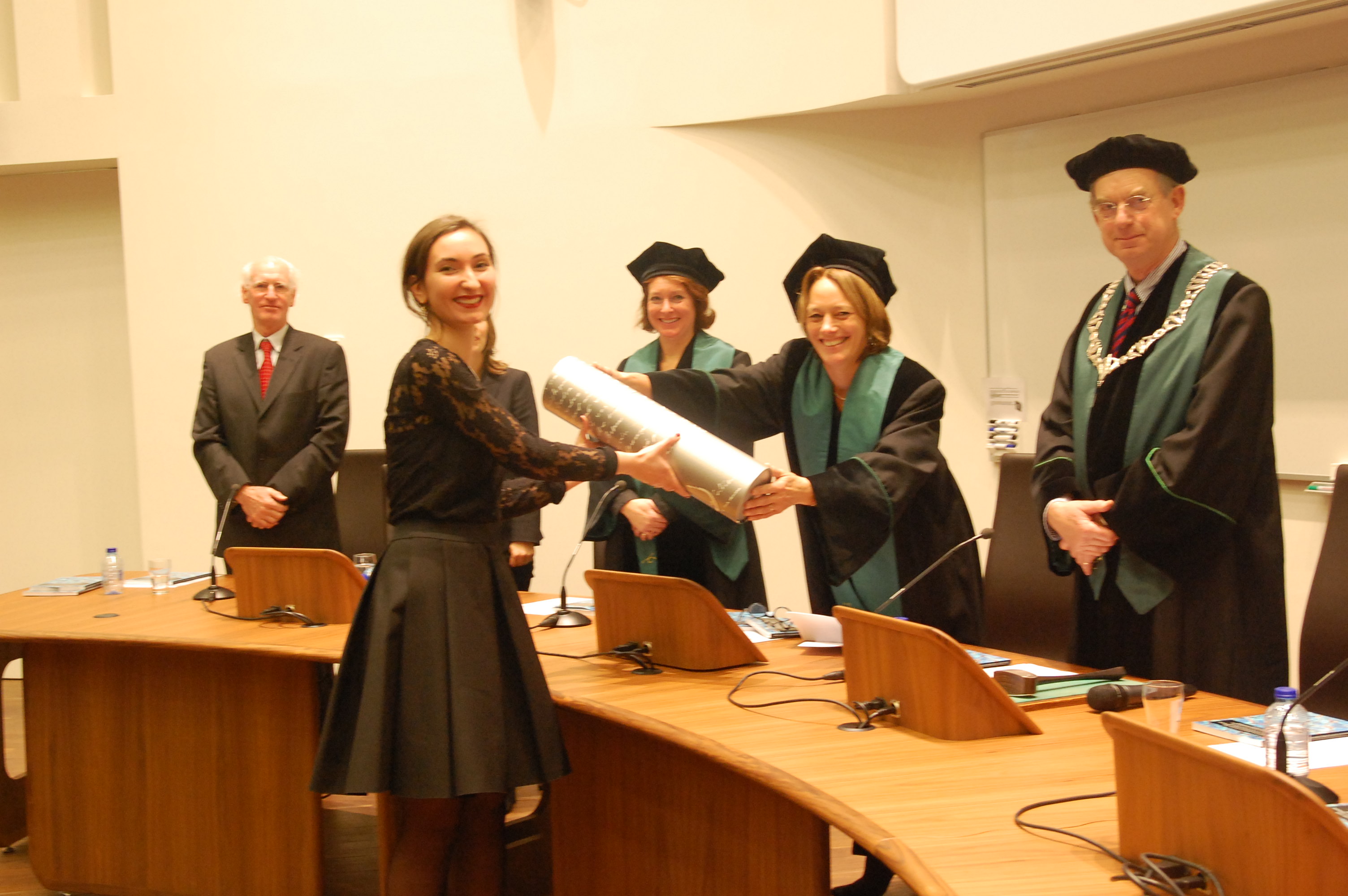 Dr. Deniz Güngör receiving her PhD certificate from Prof. Dr. Ans van der Ploeg at the Erasmus Medical University in Rotterdam
The IPA / Erasmus MC Pompe Survey was designed as a longitudinal study with structured questionnaires and centralized data collection. The continuous data collection allowed reseachers to describe the natural course of non-classic Pompe disesae as well as the alterations brought about by ERT. The international character of the survey allows access to a large cohort of patients, which makes it possible to draw conclusions on a group level. The Pompe Survey probably presents the longest standardized follow-up of a large group of Pompe patients. It is an example of a very succesful international collaboration between patients, patient organisations and academic institutions that was supported by commercial parties interested to develop therapeutic strategies.
The Survey included all stages of disease severity, ranging from almost asymptomatic patients to those who were both wheelchair and ventilator dependent, and the age of participants ranged from childhood to late adulthood. Thus, patients in the Pompe Survey represent the entire clinical spectrum of (non-classic) Pompe disease.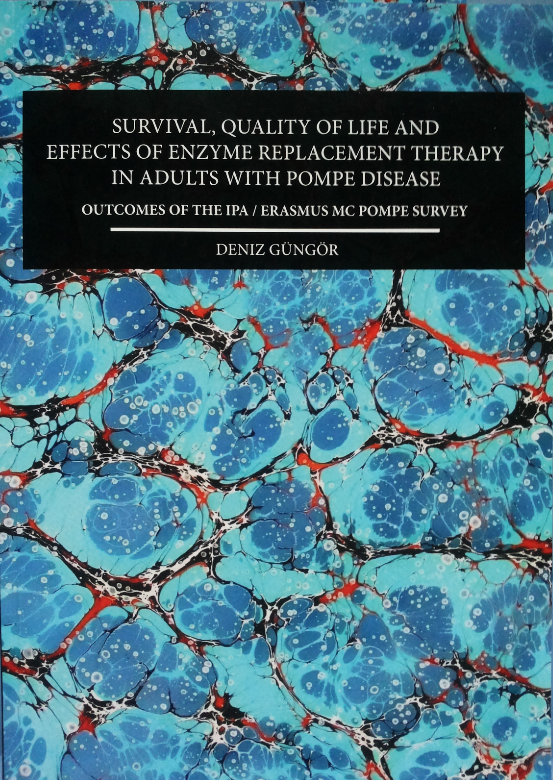 In her thesis Dr. Deniz Güngör describes and analyses several important topics:
How to describe the clinical spectrum in Pompe disease? (Am J Med Genet A. 2013 Feb;161A(2):399-400)
Survival and associated factors in 268 adults with Pompe disease prior to treatment with enzyme replacement therapy (Orphanet J Rare Dis. 2011 Jun 1;6:34)
Impact of enzyme replacement therapy on survival in adults with Pompe disease: results from a prospective international observational study (Orphanet J Rare Dis. 2013 Mar 27;8(1):49)
Pain in adult patients with Pompe disease: A cross-sectional study (Mol Genet Metab. 2013 Aug; 109(4):371-6)
Enzyme replacement therapy and fatigue in adults with Pompe disease (Mol Genet Metab. 2013 Jun;109(2):174-8)
Quality of life and participation in the daily life activities of adults with Pompe disease receiving enzyme replacement therapy: 10 years of international follow-up (Submitted)