At November 28 – 30, 2013 the German Glycogen Storage Disease Association organised the International Glycogen Storage Diseases Conference with over 300 participants. At this conference patient organisations, physicians, scientists and industry involved in the different types of glycogen storage diseases including Pompe Disease came together and presente topics related to glycogen storage diseases.
Goals of the Conference were and still are:
Promote scientific progress and better understanding of the GSDs.
Encourage progress in therapies and disease management.
Establish bridges between GSD types and facilitate synergies.
Involve patients with their experience in daily life with GSD.
Facilitate the formation of networks of both scientists and patients, and interaction between them.
Foster a common 'group feeling' of all involved stakeholders: patients, patient associations, researchers, physicians and industry.
Stimulate national and international initiatives by learning from best practice examples.
At that conference also the annual general meeting of the International Pompe Association (IPA) took place. Associations representing Pompe patients from all over the world were present such as Australia, New Zealand, Malaysia, Hong Kong, India, South Africa, Greece, Italy, United Kingdom, Germany, The Netherlands, United States. Later that day also the Russian patient organisation joined. During the meeting several governmental issues were discussed and plans for the future made. The Chinese patient group did send the IPA a power point presentation that was shown during the IPA annual general meeting. They couldn't attend the conference, but with this presentation they were able to show us the current situation for Pompe patients in China and their needs.
During the conference time was used efficiently used by talking to each other, sharing experiences and exchanging ideas.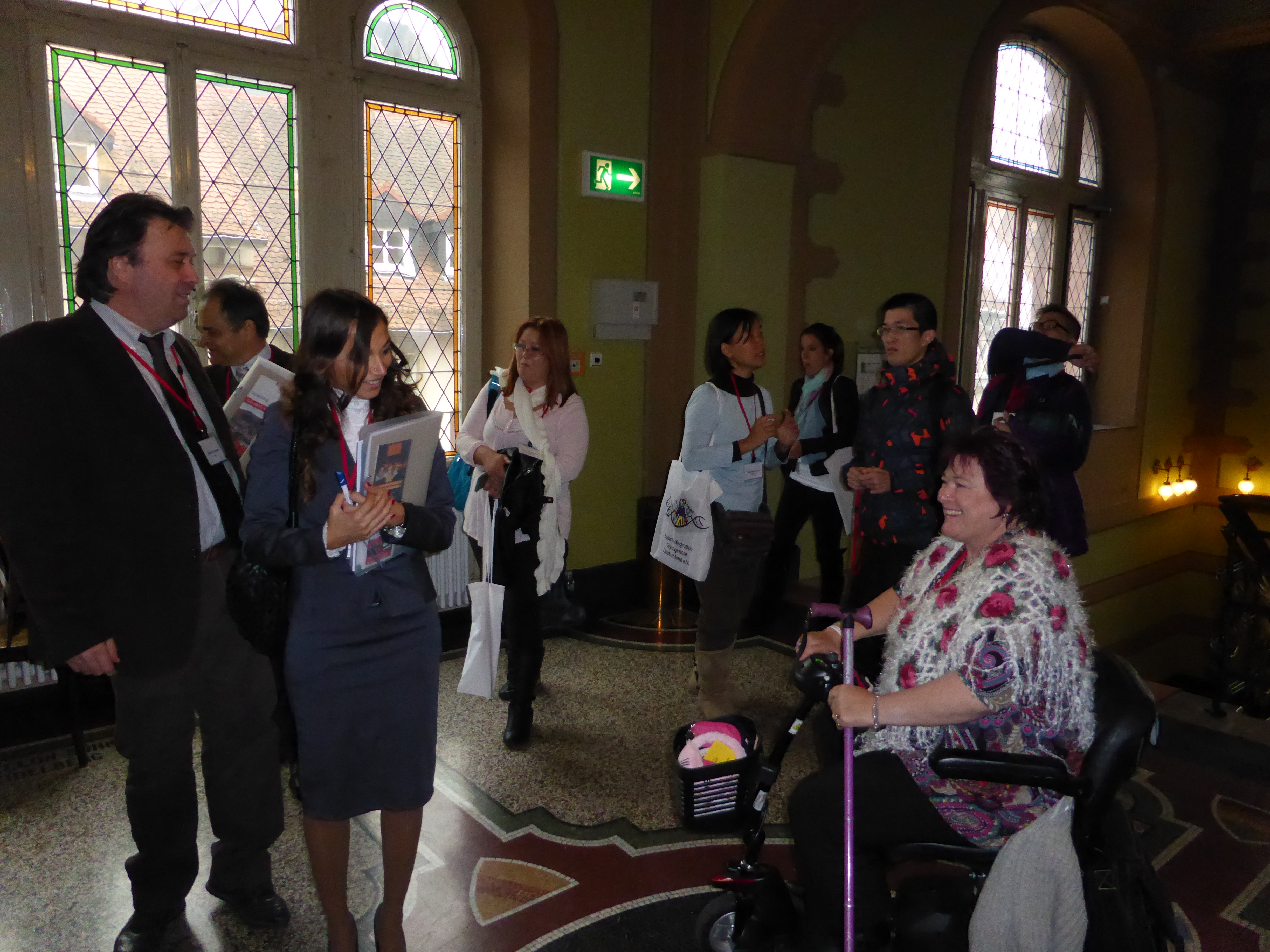 Meeting each other before the start of the IPA annual general meeting