To raise awareness on Pompe Disease and to get attention from politicians and the Minister of Health in Australia, the Australian Pompe Association (APA) organised a social media event. The APA is a small patient organisation having 30 members. Via Thunderclap 179 messages were send to the Minister of Health on April 15, International Pompe Day. Also a number of members of parliament retweeted the tweets the APA had sent to them on International Pompe Day. In total 480 social media mentions of Pompe Disease were registered.
From all over the world people involved in Pompe Disease supported this initiative of the APA and showed that Together We Are Strong!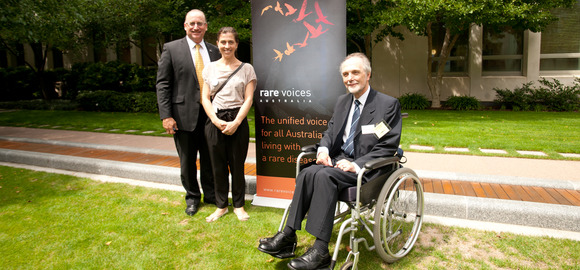 Raymond Saich, president APA, raising his voice on rare diseases at the Rare Voices Parliamentary BBQ.