Welcome to the International Pompe Association (IPA)

Pompe News
Genzyme's program Expression of Hope III is open for submissions
Over the years Genzyme has organised the Expression of Hope program, an unique program to encourage everyone affected by a lysosomal storage disorder to create and submit a work of art that expresses their experiences of living with an LSD. This program helps to raise awareness as artwork is exhibited all around the world.
For more information about this wonderful project, please go to the Expression of Hope website.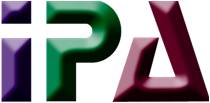 The IPA Board wants to take this opportunity to share some news with you.
Effective September 1, 2014 Allan Muir has stepped down as Chair of the IPA and Tiffany House was selected by the Board to serve as the new Chair.
The IPA and the Pompe Community are extremely grateful and fortunate to have had Allan's leadership and guidance as IPA Chair since 2006, and we are happy to announce that he will continue to serve on the Board of the IPA.
Tiffany House is looking forward to continuing to serve and to work with you in her new position.
The IPA Board

The IPA is excited to announce that the first annual International Pompe Day on April 15 2014 was a resounding success!
Patient organizations, individuals, physicians, and industry partners from all over the world participated in recognizing and celebrating our community, and raising awareness of Pompe disease.
The ways in which International Pompe Day was celebrated were as diverse as our patient population, but the underlying theme and message was clear: Together We Are Strong!
The Acid Maltase Deficiency Association (AMDA), the United States Pompe patient organization, is compiling a Commemorative Book of the activities on the first annual International Pompe Day. This book will be available soon - information will be posted on the IPA (www.worldpompe.org) and AMDA (www.amda-pompe.org) websites regarding how to order your copy when it becomes available.