February 29th is a day that only happens every 4 years. A rare day that was on our calendar this year too. This rare day was chosen to be Rare Disease Day to raise awareness on the about 6000 rare diseases known in this world. Among them Pompe Disease.
It is a global event and many initiatives were taken to get the so much needed attention. In many countries diagnosis, care, treatment and participation in society are not straightforward. Much still has to be done to improve life for people with rare diseases.
Below are the links to newspaper articles and YouTube videos the IPA received from patient organisations in Asia and Australia involved in Pompe Disease.
INDIA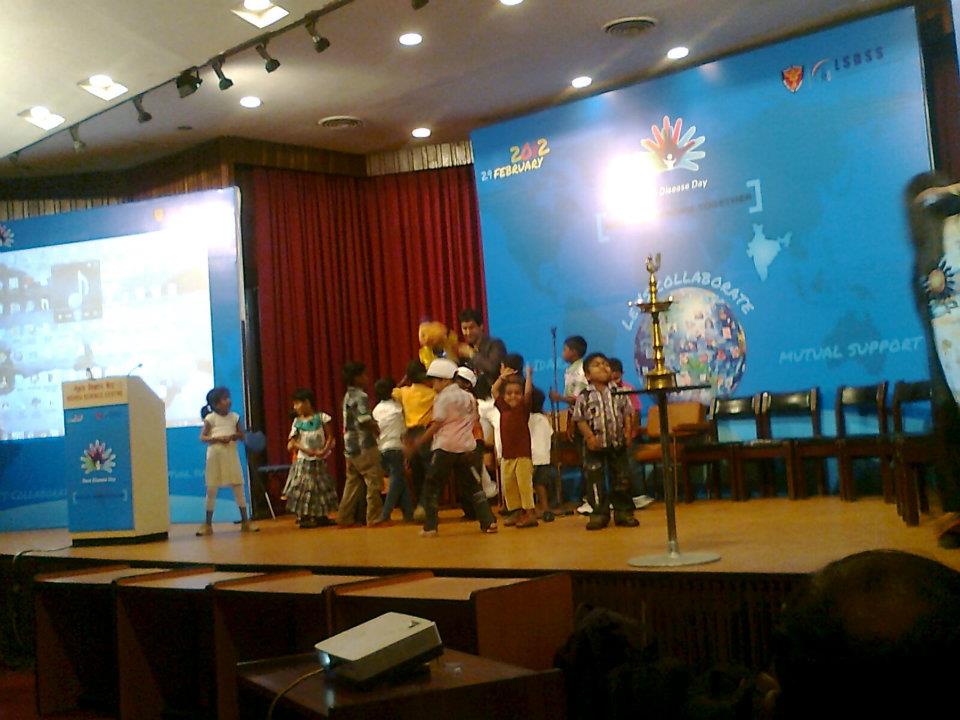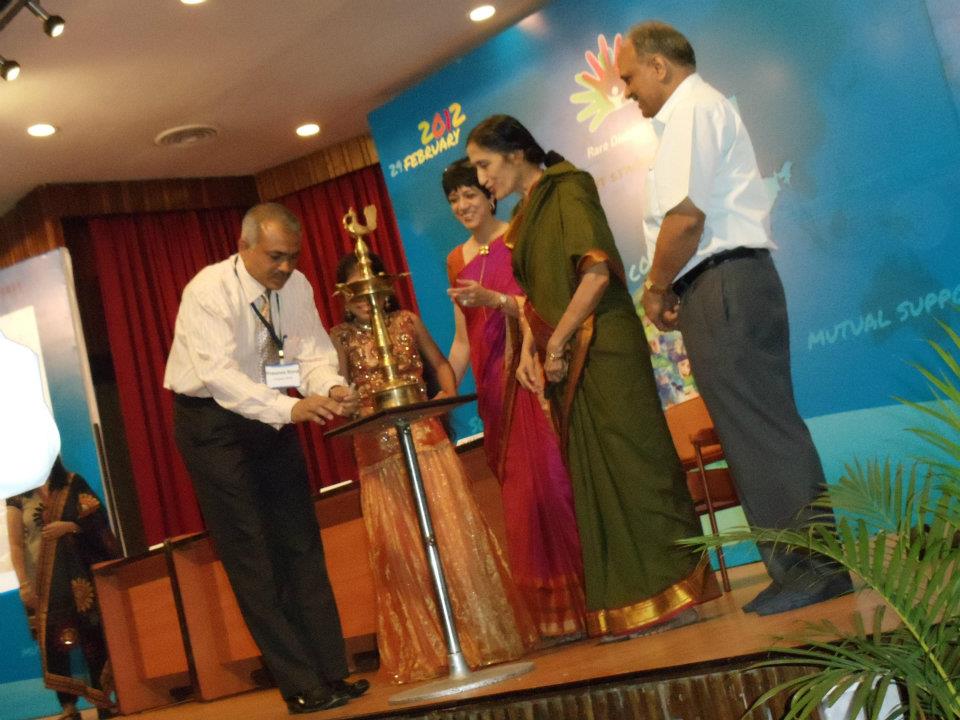 Rare Disease Day celebration of LSD Support India at Nehru Science Center in Mumbai
THE PHILIPPINES
Lalaban Kami, a music video of the Philippine Society for Orphan Disorders (PSOD).
MALAYSIA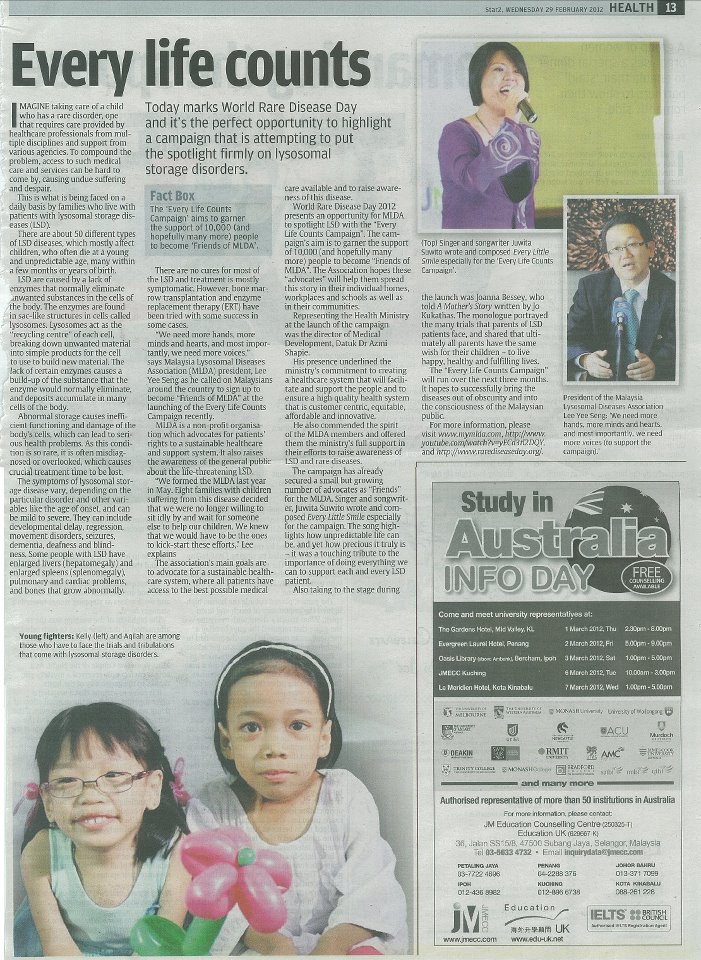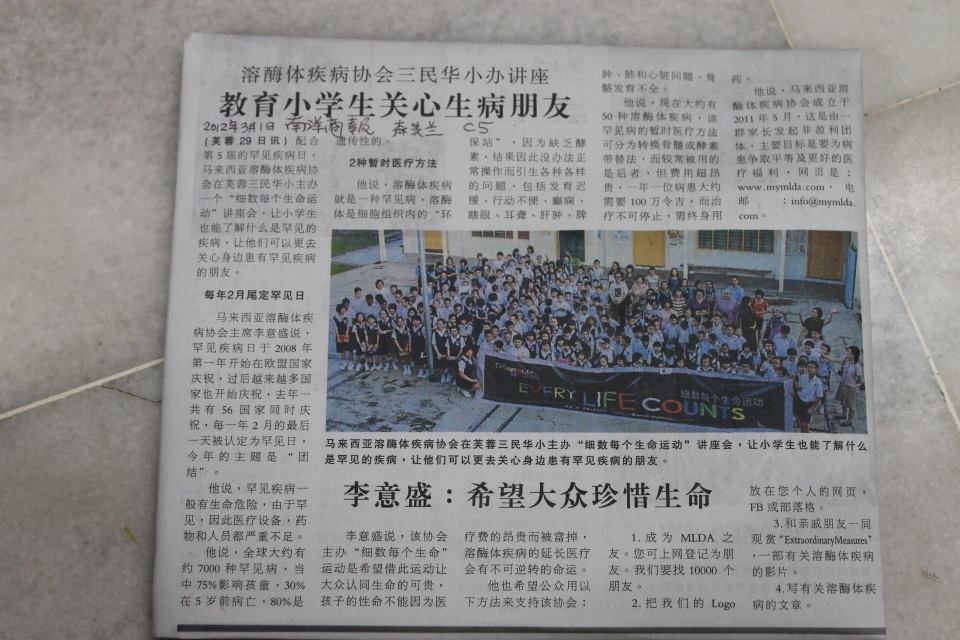 Newpaper articles on Rare Disease Day in Malaysia in the English and Chinese language
Every Life Counts (Source: The Star online, February 29, 2012).
Every Little Smile, a music video (music & lyrics by Juwita Suwito) for Malaysia Lysosomal Diseases Association (MLDA) at the launch of their Every Life Counts campaign.
AUSTRALIA
The Australian Pompe Association (APA) achieved wide spread media attention on Pompe Disease in newspapers and on radio.
Rare Disease Day to raise awareness (Source: Herald Sun, February 29, 2012) This article was also published in The Australian, The Daily Telegraph, Courier Mail, News.com.au, Adelaide Now, The West Australian, Perth Now and Ninemsn.
Meet Doug, who has the rare Pompe Disease. Radio interview with Doug Wheeler, member of APA, with ABC Brisbane radio on 29 February, 2012.
More Information can be found at the website of Rare Disease Day 2012.